L'Auberge de Savièse lutte contre le gaspillage alimentaire
Nous sommes fin mars 2020. Comme beaucoup d'établissements, nous sommes surpris par les proportions qu'a pris la crise du coronavirus. A ce moment là, nos frigos sont encore chargés de produits non transformés. Nous nous sommes refusés à les jeter et les avons cédés à un prix symbolique.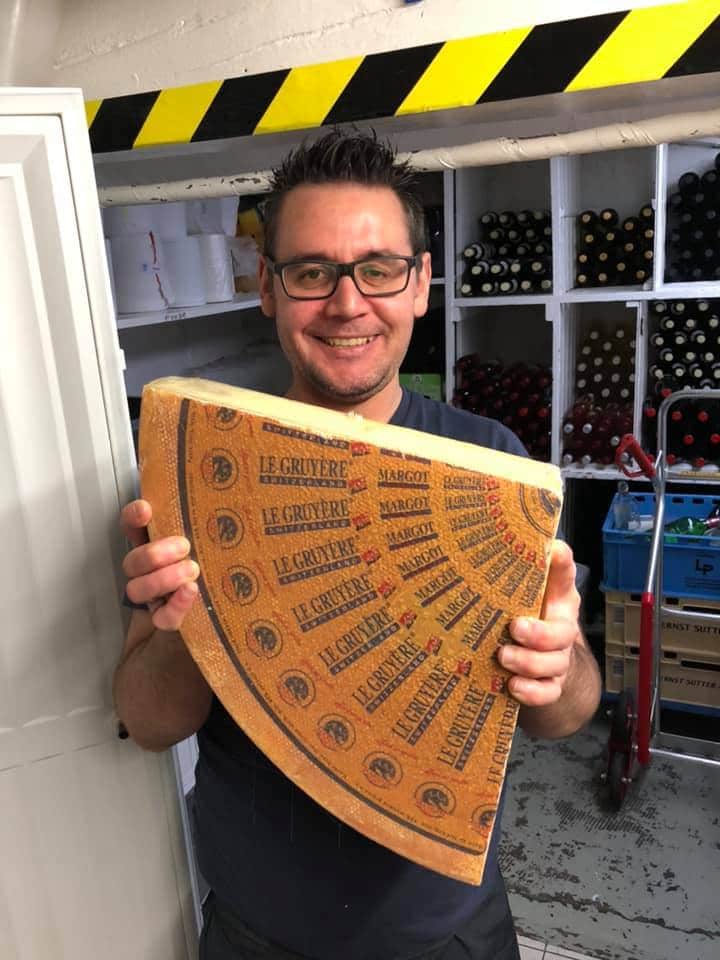 A la ré-ouverture, nous ne savions pas dans quelle mesure l'activité allait reprendre. Nous mettons donc en place une carte restreinte afin de limiter le nombre de pertes. Notre chef de cuisine, Matthias Bigot, gère avec aisance ses stocks et le nombre de pertes alimentaires est brillamment maîtrisé. Cependant, l'activité en dents de scie lui joue parfois des tours et il lui arrive d'avoir des plats du jour en trop.
Toujours dans cette démarche de minimiser les déchets, nous faisons donc appelle à la start-up Too Good To Go. Cette entreprise s'est donnée pour mission de lutter contre le gaspillage alimentaire. Elle permet à ses utilisateurs de récupérer des paniers surprises qui se composent de produits que le restaurateur serait susceptible de jeter.
Séduits par la démarche, nous décidons de mettre en place un partenariat. Ainsi, vous pouvez désormais récupérer des paniers composés par l'Auberge de Savièse. Heureusement (ou malheureusement pour les plus gourmands 😉 ), l'expérience de notre chef de cuisine limite fortement le gaspillage et le nombre de paniers proposés chaque jour. La seule solution pour avoir votre panier réservé est de rester connecté sur l'application Too Good To Go et se positionner en premier quand l'occasion se présente.